Biographical Information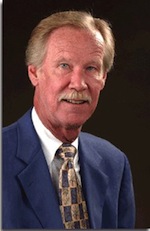 My life began in 1947 in Nashville, Tennessee, where I remained through college at Vanderbilt University and graduate school at Vanderbilt's George Peabody College. In 1973, I took a faculty position at Old Dominion University in Norfolk, Virginia. The beauty and hospitality of the area and the excellence of the university captivated my heart and mind. My first academic job was a "keeper" and afforded me opportunities to thrive as a researcher, a teacher, and a practitioner. In 2008, I "retired" from university life and relocated my new life to Naples, Florida.
A clinical and research psychologist for over 35 years, my professional works largely pertain to the psychology of physical appearance, including eight books and over 200 scientific publications. My research program has examined appearance stereotyping and discrimination, the prevalence, causes, and consequences of body-image dissatisfaction, and the assessment and treatment of body-image difficulties. My psychological studies sought to enhance our scientific understanding of the "human condition of embodiment" -the personal experiences of beauty, obesity, eating disorders, body dysmorphic disorder, appearance-altering conditions (e.g., hair loss, acne, pectus excavatum, lupus erythematosus, etc.), and the body-changing efforts of dieting, exercise, grooming behaviors, medicine, and cosmetic surgery.
In 2004, I founded a new, peer-reviewed, scientific journal, Body Image: An International Journal of Research, for which I serve as Editor-in-Chief. The objective of this publication is to both expand and integrate scholarship on body image and human physical appearance.
In 2008, I extensively revised my 1997 book, The Body Image Workbook (pictured upper right), which offers an empirically validated cognitive-behavioral therapy program for body-image problems, within a self-help format. It is also valuable to therapists and treatment programs seeking to help persons with body-image difficulties.
In 2002, Tom Pruzinsky and I published our 57-chapter, edited volume Body Image: A Handbook of Theory, Research, and Clinical Practice. In 2011, Linda Smolak and I published the second edition, Body Image: A Handbook of Science, Practice, and Prevention (pictured middle right).
Most recently, I served as Editor-in-Chief of The Encyclopedia of Body Image and Human Appearance (pictured lower right). Published by Academic Press (Elsevier) in 2012, this two-volume Encyclopedia is certainly the most comprehensive work on the topic, with 117 chapters contributed by experts from around the world.
Over the years, I served as a research consultant to many organizations, especially pharmaceutical companies, who seek to understand the impact of their products and services on body-image quality of life. These collaborations often have led to published works in scientific journals.
Often I have had the pleasure of translating the fruits of my scientific labors to the public—on television (e.g., ABC News "20/20," The Discovery Channel, etc.), in the print media (e.g., New York Times, USA Today, Time magazine, etc.), and through several multi-media tours.
Beyond the fulfillment of my professional life, I am most fortunate to be married to Natalie, the love of my life, and to have two wonderful sons—"TC" is a literary scholar and teacher, and Ben is an accomplished musician and successful businessman. I have two cool grandchildren, Hayden and Ella.
Life is good!