Publications & Research: Body Image Journal
Body Image: An International Journal of Research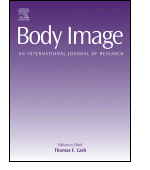 Thomas F. Cash, Ph.D., Editor-in-Chief
Elsevier, Publisher
Journal's web site
Body Image is an international, peer-reviewed journal that publishes high-quality, scientific articles on body image and human physical appearance. Body Image is a multi-faceted concept that refers to persons' perceptions and attitudes about their own body, particularly but not exclusively its appearance. The journal invites contributions from a broad range of disciplines-psychological science, other social and behavioral sciences, and medical and health sciences. The journal publishes original research articles, brief research reports, theoretical and review papers, and science-based practitioner reports of interest. Dissertation abstracts are also published online, and the journal gives an annual award for the best doctoral dissertation in this field.
Suitable topics for submission of manuscripts include:
The effects of body image and physical characteristics (e.g., body size, attractiveness, physical disfigurements or disorders) on psychological functioning, interpersonal processes, and quality of life;
Body image and physical appearance in the full range of medical and allied health contexts;
Body image and physical appearance in diverse cultural contexts;
Validation of assessments of the multidimensional body-image construct;
Factors that influence positive and negative body-image development;
Adaptive and maladaptive body-image processes and their clinically relevant consequences on psychosocial functioning and quality of life;
Relationship of body image to behavioral variables (e.g., exercise and other physical activity, eating and weight-control behaviors, grooming and appearance-modifying behaviors, and social behaviors);
Scientific evaluation of interventions to promote positive body image or to prevent or treat body image difficulties and disorders.
For more information about Body Image: An International Journal of Research, including instructions to authors for preparation and electronic submission of manuscripts, roster of editorial board members, and forthcoming papers, go to the journal's web site.